While I was thinking over blog topics to post this month it entered my mind that many of those around me have been asking the same question. What exactly is business blogging and why do we do it?
What is business blogging?
Business blogging is a genius marketing tactic to make your company more visible online using blogging. This can raise one important question – what is online visibility and why is it so important?
Well, online visibility is exactly what it sounds like; it's about being able to be found and seen on the internet. This could mean your business pops up on search engines, social media, and can be viewed by those who are looking for your services.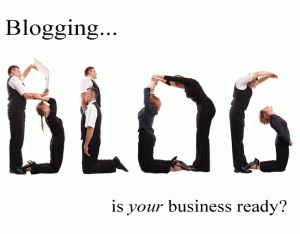 Why is business blogging different?
Your business blog is your marketing channel. It's not a personal blog where you write down your thoughts and feelings, it's not a place where you sell ad space in order to bring in revenue. Your business blog helps support your company's growth, similar to social media, email marketing etc. The blog will drive traffic to your website – some aim to turn traffic into leads to hand over to a sales team etc. But ultimately, business blogging will initiate conversions that drive more business.
Why should you do it?
Okay, so finally we get to the main point of this post – which is why you should be blogging for your business. We all know that the more web pages your site has the better chances of it appearing in search engines. However you don't want to be adding random unnecessary pages to your website as this will cause havoc and a terrible user experience! Instead you can post a new blog post on your website. Each post will act as a new web page except it's all housed under your blog so your website doesn't get cluttered with pages here, there, and everywhere.
Basically every time you decide to publish a blog post and create a new web page, you will be creating one more opportunity for your site to rank in search. If you apply that same logic, you are also creating a new opportunity for users to share your blog posts on social media from this you are channeling a new audience.
To sum up, business blogging is a low-cost way to create new opportunities for your website. It enables you to get your business website found by the people that you want to find it, so that you can produce new leads and customers for your business.