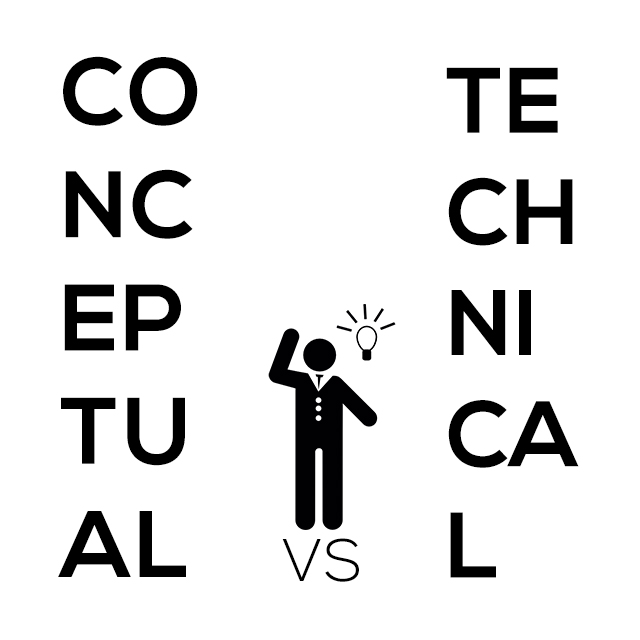 A great creative starts with a great idea that can be executed in such a way that it serves the purpose that its designed for. These peoples are often referred to as conceptual thinkers. They typically strive for a sense of uniqueness in the work we produce – be a website, web application poster, film, or dance routine.
A technically minded individual on the other hand, has the capabilities of using certain tools, equipment, programs, or mediums to bring that idea to life at its fullest.
As different as the two approaches may be, they cannot co-exist without the other, as both are the reason for the other one's existence.
A designer can come up with a brilliant idea that could probably change the way we look at things but if a designer has no skill to make his idea come alive then his concept will never live to its full potential. The same applies to a creative who is brilliant at using the tools to produce their idea such like a videographer who knows his/her angles but yet does not have a strong concept for their video to appeal to the market they targeting.
Another consideration is that regardless of the approach, often the end goal is the same. For example, in a full service digital agency such as Techsys, both the designer and the developer creates with the end user in mind. Trying to ensure that the consumer has the best possible user experience is both of their ultimate goals, but they both need to bring a totally different piece of the puzzle forward to achieve that goal.
Speaking from a creative point of view, we need to make sure we know what a great concept is and how to execute at its best. We need to produce ideas that who ever we focusing on will be blown away, and become more technically adept to ensure that the "big idea" can be executed by a technical thinker.
Conversely, no matter how brilliant you are technically, being conceptual is the starting point to any successful idea in the creative industry.