A great brief is the start of a great campaign. It also ensures you get the most out of your agency, and ensures that your expectations are clearly communicated and understood – minimizing any confusion at a later stage.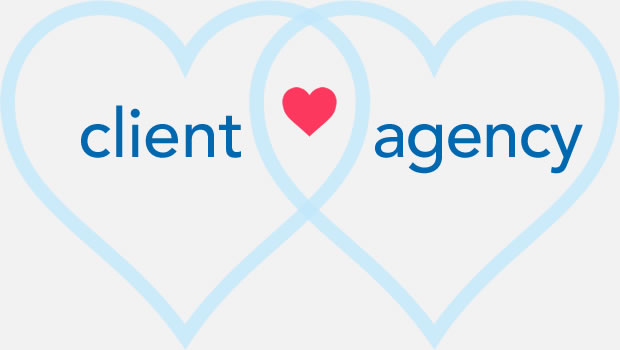 Tell Me More, Tell Me More
There is no such thing as a brief which is too comprehensive. Tell your digital agency everything they need to know about the brand and your company. They will appreciate the insight from an insider, and take out any guesswork. Agencies may be suppliers, but their value is limited when you treat them as such. If you share with them your successes and failures, you will create the kind of commitment that you find within your own marketing department. They will champion your causes and celebrate your wins as their own.
Clearly State Your Objectives!
Simply stating 'awareness' as your primary objective is doing your brand a disservice. Awareness of what? A new special? Your brand new packaging? Your brand's key benefits? Strategies should be based on these so it's really worthwhile to spend a good amount of time on this.
Who are We Talking To?
Remember that, whilst your agency should know who your primary and secondary target market is, differentcampaigns may target differing consumer segments. For example, a social media campaign may target the younger end of your consumer spectrum. Hence it really is worthwhile to state who you are targeting. This will also prove integral for Pay per Click advertising targeting, media planning etc. It's great if you can state any subtleties or nuances which may not be obvious to your agency – E.g. cultural, demographic, psychographic – you name it.
What is your Channel of Choice?
What platforms do you feel best suit your brand? You don't have to have ironed out all of the details as your agency is there to guide you, however you do need to give them an indication of where your head is at in terms of which platforms you would like for them to consider E.g. "Our target market is mobile orientated, let's look at SMS, USSD and a mobi site".
Talking Figures
Often clients are (understandably) reluctant to give an indication of a budget for a campaign. Of course the wrong agencies may buffer their costs based on your allocation, but that typically that is a different conversation altogether. Providing a budget wherever possible ensures that your agency is on the same page as you with regards to what is expected to them. It also minimizes back and forth and as a result, has a positive effect on your timeline. The last thing you want is for your agency to take two weeks to put together a monster proposal when you actually just wanted a basic costing. It will also guide the choice in which platform to go for.
What Do You Bring To The Party?
Do you have a killer in-house design team / traditional agency? A great digital agency won't be intimidated. Provided your designers are able to collaborate with your digital agency in a way that ensures great UX and keeps reverts to a minimum, it shouldn't pose a problem. Just ensure that your designers do have digital skills, and know how to design responsively (for example), for an app etc. If your designers feel out of their depth however, it's recommended that this is stated upfront so that if assistance is required in terms of wireframing and this is scoped into the project. In addition, consider what your copy requirements are and bear in mind that Terms and Conditions / Privacy Policies typically need to be provided by the client to ensure the legal bases are covered.
Timeline
When are you needing the project to launch? What traditional drivers are in place – any radio spots, TVCs?
Reporting
Don't be shy to tell your digital agency exact what you expect at the end of the campaign in terms of post campaign reporting. This will help guide the tracking which is implemented on your platform. Are there specific things you are wanting to know?
Challenges
What challenges do you foresee for the campaign? E.g. we have limited consumer data, our consumer data may be out of date etc. Do your platforms need to integrate with any existing frameworks?
To summarize, the main point is to ensure that upfront, you have given the agency all the information it needs to successfully present you with a proposal that will blow you out of the water! As with any relationship, honesty is integral and if you state your concerns upfront, your account manager will be able to mitigate any future risks as far as possible.