As Google noted earlier this year, they have now begun globally rolling out the mobile-friendly update. This will boost the ranking of mobile-friendly pages on mobile search results. Now searchers can more easily find high-quality and relevant results where text is readable without tapping or zooming, tap targets are spaced appropriately, and the page avoids unplayable content or horizontal scrolling.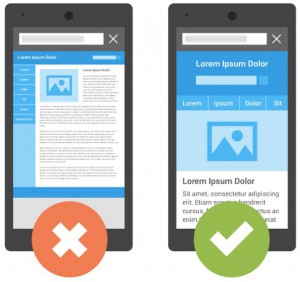 Here's some notes of how this will impact:
– Search rankings on mobile devices will be more biased towards mobile-friendly sites.
– Mobile friendliness becomes a necessary SEO factor.
– Brands with mobile orientated consumers will require responsive web design.
– Content and relevance are still key.
While the mobile-friendly change is important, Google still use a variety of signals to rank search results. So even if a page with high quality content is not mobile-friendly, it could still rank high if it has great content for the search query.
– To check if your site is mobile-friendly, you can examine individual pages here: https://www.google.com/webmasters/tools/mobile-friendly/
– Google have also provided a guide to help sites optimise for mobile:
https://developers.google.com/webmasters/mobile-sites/
If your site's pages aren't mobile-friendly, there may be a significant decrease in mobile traffic from Google Search. But have no fear, once your site becomes mobile-friendly, Google will automatically re-index your pages.
Adapted from the Google Webmaster Blog