When it comes to the internet connectivity space, competitively priced fixed line and high-speed broadband is one significant advantage that first world countries have over their developing counterparts.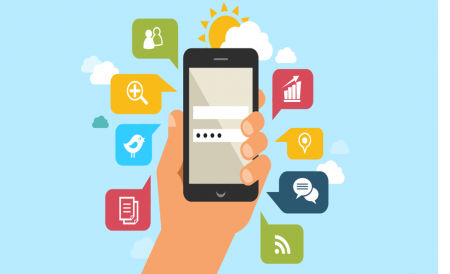 In the US, and indeed most of Europe – high speed DSL and next-gen fiber connectivity tend to be the norm, rather than the exception. In South Africa, at least for now, this is quite the opposite. The reason? The roll-out of next-gen networks, access to infrastructure for lower LSMs, pricing and data costs are all contributing factors.
For marketers, this presents them with a number of challenges when trying to reach consumers, as some of the more well-known and established channels of communication aren't really viable options.
Enter mobile. Fact: Africa has some of the highest rates of mobile internet access in the world. By ignoring mobile (we wouldn't recommend it), marketers run the risk of missing huge opportunities to tap into an under-utilized space where a mobile device is a user's only means of internet access.
So what mobile opportunities exist?
Apart from SMS, USSD and mobi-sites, which are more well-known platforms used to engage with consumers, the penetration of smartphone devices in South Africa continues to grow at an unprecedented rate. The potential for new experiences and opportunities exist to reach and interact with an ever-growing audience who have access to rich media (through inexpensive smartphones, and ever more capable feature phones).
These devices offer an immersive experience, plus the advantage of leveraging what is on offer in the latest generation of mobile responsive capabilities present in the web. This means campaign sites can now target mobile users AND desktop at the same time, allowing marketers to cast a much wider net and engage with a far larger user-base than was possible before.
Here are a few recent examples of what Techsys has done in the mobile arena:
Foschini Lookbook – A rich, fully mobile responsive catalogue experience within the reach of mobile devices and traditional desktop.
You vs. Meme generator (Malta Guinness) – An interactive, mobile meme generator which engages with consumers in the Nigerian market and is based on the theme "You vs."
Markham Responsive Digital Catalogue – Targeting devices from high-end smartphones and tablets to lower-end feature phones, this allows visitors to engage with the brand from virtually everywhere.
These are just some of the ways in which mobile can be used to reach, engage with, and draw participation from consumers, who might otherwise not be reachable were it not for the strides we're taking in mobile space.
image ©simicart