What is Influencer Marketing? It is a way of identifying and targeting individuals with persuasive power over a brands potential customers, building a relationship with them and ultimately getting them to tell the brands story.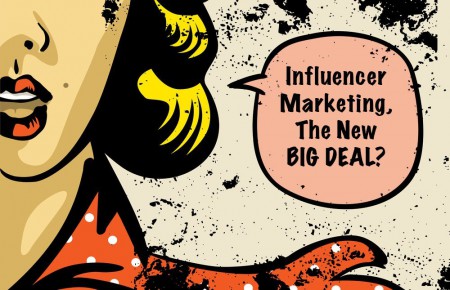 In today's multichannel world, brand storytelling can be difficult. It is especially challenging for brands targeting Generation Z and millennials, who have been dubbed the most elusive demographics for marketers in recent history. Marketers are working multiple platforms and tweaking digital strategies so their brand can be top of mind.
Influencer Marketing has become a coveted tactic for brands in order to connect with their audience. By aligning with a celebrity, blogger or social media star, brands have an opportunity to reach a new audience and one that isn't being pushed advertising by the brand but rather by their idol/influencer. It's a #fact that consumers trust recommendations from other individuals (even someone they don't know) over brand messages and influencers are right in that sweet spot.
A single post from the right influencer not only adds to a brand's image but can also increase sales and revenue.
#facts
92% of consumers trust recommendations from other people over branded content.
Influencers sharing your content can lead to a 3 to 10 times increase in conversion rate!
20% of women will consider purchasing products supported by influencers.
Influencers sharing your content can lead to a 3 to 10 times increase in conversion rate!
#pitfalls
With an increase in brands adopting influencer marketing and a small number of appropriate influencers, the pool of influencers is becoming saturated. Influencers are also getting bombarded with branded content, free giveaways and blogger drops from multiple brands, all expecting some kind of action from them. Blogger drops need to be mind-blowingly innovative to warrant a social media share or a blog post by the influencer. Consumers are becoming wise to this tactic and thus choosing their influencers very carefully.
#buildrelationships
A solid influencer strategy can be huge asset, but the key is to build the right relationships with the right influencers, so that they become brand ambassadors and just as passionate about the brand as the brand managers are.
source ©wersm