Meet Brandon-Lee Fredericks, our talented new Junior Social Media Manager/Strategist. His eagerness to learn and on point sense of style make him an awesome addition to team Techsys.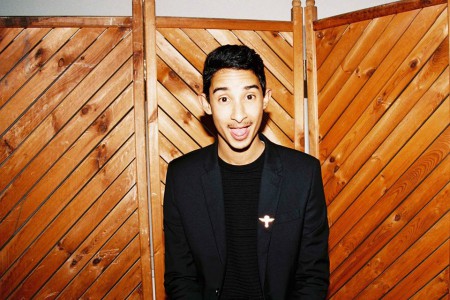 What was the last picture you took with your phone?
"Laughs, I can't recall, I'm phone-less at the moment"
What strange thing have you eaten?
"Wasabi, it literally made my face turn into all kinds of ugly"



What is the longest you have gone without sleep?
"New Year's Eve heading into New Year's Day"
Do you have a favourite blog that you read constantly?
"Yes I do, I'm a big fan of South African fashion bloggers – The Threaded Man, Stuurnman Style Diary and What My Boyfriend Wore, to name a few."
Favourite cartoon character?
"Ben 10"
If you had to be trapped in a TV show for a month – what show would it be?
"Glee, I'd want to sing perfectly like these kids"
What is the one thing people would not know about you at first meeting?
"I'm a young entrepreneur who co-owns a Cape Town-based fashion project – Odyssey Fashion Project"
Favourite song ever?
"My 'favourite' song changes constantly, current one would be Disclosure ft. Gregory Porter – Holding On."
Do you have any phobias?
"Nope, not really, I overcame my fear for snakes after having a yellow python wrapped around my neck back in high school"
What would your DJ name be?
"DJ Bee"
images:
©apetownshenanigans ©japancentre ©tenplay
We're keen to see what Brandon-Lee is made of, and we look forward to learning even more about him here at Techsys Digital.