Meet Natalie Annandale, our Social Media Strategist here at Techsys Digital, who is responsible for strategizing new creative ways to use the social web.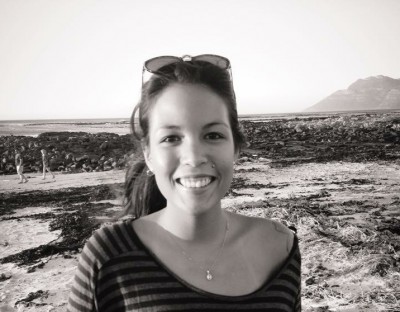 What was the last picture you took with your phone?
"A screenshot of some kind of inspirational quote."
What strange thing have you eaten?
"I think I tried snails once as a kid – the one's you get at Spur haha! That's about as strange as it gets."

What is the longest you have gone without sleep?
"My whole University degree and every trance party I've ever been to."
Do you have a favourite blog that you read constantly?
"Occasionally I read these – Baked the Blog, The Perry Book. I'm more of an Instagram follower of people like Kayla Itsines and Yoga Girl."
Favourite cartoon character?
"Kim Possible – Call me, beep me, if you wanna reach me!"

If you had to be trapped in a TV show for a month – what show would it be?
"That would have to be Gossip Girl! Just so I could experience the wardrobe of Serena van der Woodsen."
What is the one thing people would not know about you at first meeting?
"I'm half Japanese."
Favourite song ever?
"There are too many to choose from, but God is a DJ by Faithless will always be close to my heart!"
Do you have any phobias?
"No, not really, but if I ever see a giant cockroach or rat I will scream for dear life!"




What would your DJ name be?
"DJ Nat attack."
Since Natalie is known for extracting the finest ideas for use on the social web here at Techsys Digtal and keeps us hungry for more of her unique strategies, we totally believe she deserves that Serena van der Woodsen wardrobe.
images:
©SarawutPadungkwan ©Zwallpix ©Disney