In 2012 Namibia Breweries needed to automate their sales team and begin digitising some of their manual paper based systems. Our solution was to equip the team with Android Tablets running a bespoke application that could be used to capture data, as well as a web based management and reporting companion system.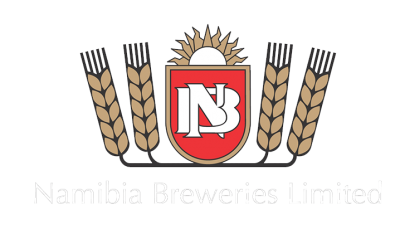 The initial phase of the project was to:
Digitise all of the existing legacy data, Outlets, Assets (coolers, etc.)
Provide a means of managing each user's appointments (calls).
Setting objectives for each call.
Capture and report on data from each call. (Trade Compliance, Pricing and Asset Surveys)
Having successfully run with this application for 2 years, Namibia Breweries felt the need to extend the system and "automate" additional sales team functions.
Sales Automation Version 2
The scope of the system for version 2 was greatly expanded, having built the initial version to run on Android Tablets (running an older version of the Android OS). We reached the decision to take all the learnings from the version 1 system, and re-develop it from the ground up. As a developer, this was an amazing opportunity to re-think the system with all the learnings from both the Breweries and Techsys teams.
After meetings with management to get their "wish list", we spent a great deal of time with the sales team who worked with the original Sales Automation system. This was to find out how they were using the system, and look into ways that we could streamline their work flow.
Some key features of the new solution.
Completely revamped UI – to optimised work flows, reduce complexity and take advantage of the latest web technologies.
New Call Planner and associated management systems – this was one of the key workflows we wanted to optimise, as it's one of the more utilised parts of the web system.
Ordering – users out in the field are now able to place orders, replacing paper based ordering for product.
New "Call Types" – to allow users to perform "compliance and pricing" surveys at events & promotions. We also added new call types to allow management to evaluate how well reps were performing their duties in trade.
Partnership program management during the call cycle – outlets belonging to a partnership program are evaluated based on compliance and price survey questions being weighted. At the end of each partnership cycle, their scores are summarised and prizes are selected based upon their scores.
Company Documents – A centralised repository to distribute company documents, keep them secure and up to date for reps to use in trade.
Geo Tagging – We are utilising the GPS on the device to perform 2 functions: Firstly, to gather data so that we can get the co-ordinates of all the outlets the reps visit – allowing us to start generating more optimised call plans and call routes. Secondly, to make sure that the user was actually at the outlet when completing their scheduled call.
Google Maps Integration
Camera Integration – allows the users in the field to photograph and tag things they observe in their calls for later review.
The data requirements for the system are currently not very heavy, only producing about 3 million rows of data per year on the V1 system. We are expecting annual data volumes to increase to about 7 million rows per year with the new version of the system.
The solution makes use of the following technologies and components:
Data Technologies used:
MS-SQL 2014
Entity Framework for operational data transactions within the application.
Dapper a super lightweight ORM for reporting, allowing us to produce highly optimised queries for reporting datasets. (https://github.com/StackExchange/dapper-dot-net)
The web tier is split across 2 applications: A management and reporting portal, and an API which facilitates all communications with the mobile devices in the field.
Backend: ASP.NET MVC 5 & Web API v2
Frontend: HTML5, Knockjs (http://knockoutjs.com/), bootstrap (http://getbootstrap.com/)
For the mobile application, we elected to build a native android application, that would run on any device (S5 & S6 used by the sales team) and Tablets (still preferred by some users).
The application framework was built using an open source toolkit: Android bootstrap (http://www.androidbootstrap.com/) and GreenDAO (http://greendao-orm.com/)
image ©NambiaBreweriesLimited