The time people spend online has been completely taken over by social media and most companies today have some kind of social media presence. With this said, it's one thing to be present on social media, but it's a completely different ball game to actually do something constructive with that presence that will benefit your brand. Unfortunately, social success remains elusive for many.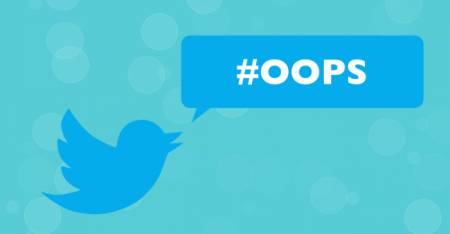 An unfortunate example of this, is Appletiser's Twitter social media faux pas which happened a couple of weeks ago. On 27 May 2015, Appletiser posted a somewhat controversial image on Twitter. The post was of what looks like two friends – one of which is a black woman and the other a white woman with a caption that reads: "Every brunette needs a blonde best friend. Retweet if you couldn't live without your bestie! #WomanCrushWednesday".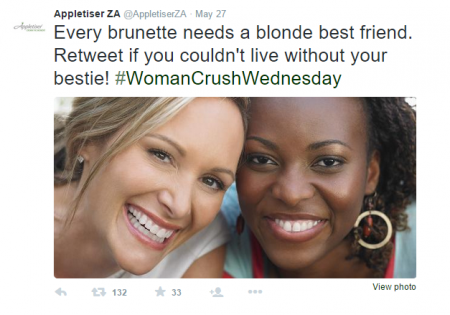 As you can only imagine in a country like South Africa this post didn't go down well amongst South Africans, both black and white. The onslaught of backlash resulted in the hashtag trending.
Some important lessons we can learn from this:
A clear message
Your campaign message needs to be crystal clear to your targeted audience. It is absolutely imperative to understand your audience completely (thinking patterns/ how they respond to content).
Steer clear of any racial and gender-based commentary. This is never acceptable. EVER.
Your message needs to relate to your brand / business…ALWAYS
This relates to your social media strategy. A strong strategy will make sure that your campaign marries into the core brand of your company's core values. Try looking at it from an outsiders view. If they don't understand the connection, then most won't. You need to be vigilant about this as this kind of mistake could affect your audience/followers and could potentially harm the company's image.
A few other don'ts:
Don't be over zealous on the sales pitch. Be more genuine and human – interact with your consumers, it is SOCIAL media after all. If you come on too strong this could result in the consumers losing interest altogether.
Don't forgot to do cross-channel social promotion. Your social media strategy needs to include all social platforms your brand is present on. It's also important to tailor your copy specific to that platform – what you would post on Twitter or Instagram with hashtags isn't something you would necessarily share to LinkedIn.
Don't forget to use strong calls to action (CTA). Captivating CTAs are vital to the success of your social media marketing. This creates engagement and engagement is what you want!