Clients and agencies alike have the challenge of strategic planning their digital marketing activities for the year. Whilst the new year always lends itself to coming up with all kinds of great ideas, the difficulty is often the execution. To aid with this, I would strongly recommend that such a session is imperative at least once a quarter. To guide you in this planning phase, I have laid out a structure to assist your in facilitating these sessions.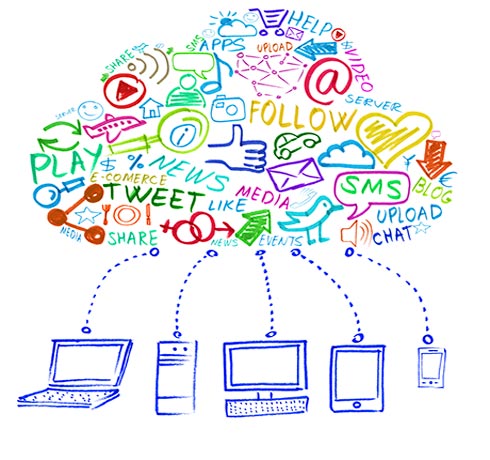 Audit of Assets

Consider what platforms your brand uses and what activities you are currently doing. Make a list of all the assets you have – whether it be a website, a Facebook page, a great Instagram following etc. Creating a promotional calendar may assist in this regard. Think about the Pro's and Con's of each of the channels and what kind of return on investment you are seeing per platform. You may realise that you poured money into banner advertising last year, but were disappointed with the results and would prefer to use your digital marketing budget differently this year.
Use the plethora of tools at your disposal to see, objectively, how well you are doing. This includes:

Google Analytics
Google Webmaster Tools
Woorank, or other free SEO tools

Objectives

What does the business expect from digital marketing, or – to make it easier – from you as a digital marketer.
What are the challenges? Is your budget very limited, or are you concerned about how to show value?
From this, consider what your objectives will be. Be sure to make them SMART;

Specific – target a specific area for improvement.
Measurable – quantify or at least suggest an indicator of progress.
Achievable – specify goals that are reachable.
Realistic – state what results can realistically be achieved, given available resources.
Time-related – specify when the result(s) can be achieved.

When considering your objectives, re-evaluate your primary and secondary target group – has anything changed? Has LSM research or similar made you reconsider who your digital marketing initiatives? What devices do these consumers use? What does your target audience use the internet for?

Key Performance Indicators

Making your objectives measurable is where KPI's come in.
How do you know if you have achieved your target? Will you use sales uplift to determine this? Engagement? Conversion rates? It may sound obvious but the importance of this is often underestimated. You are setting yourself up for failure if you don't know how you are going to measure success.

Actionables

Put in place a clear action plan in terms of how to execute your brand plans.
Be sure to include who is responsible for what? If one person is put in charge (even if they will need to strongly rely on a team), there is a greater sense of accountability.
Ambiguity will kill any kind of productivity. Make the actionables bite-sized and super specific!
And there you have it – an easy to follow agenda for a digital strategic planning session. Now that they are less scary… have more of them!