Gone are the days of just liking a post, which could have several different meanings. Now Facebook has introduced new reactions which enable users to go beyond liking a post by allowing them to choose from six different emojis.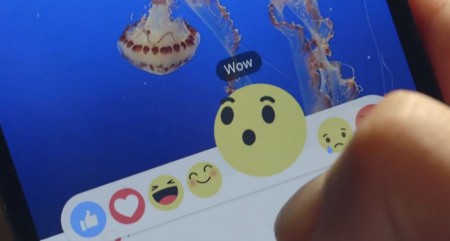 With this new feature, reactions allow expressions of like, love, laugh, wow, sad, or angry on a post.
For Social Media Community Managers, a few things will change. You'll see how people are reacting to your posts instead of just liking them. Fans can also go back to older posts and add new reactions. Because posts on a brand page are open to the public, everyone will be able to see the breakdown of Facebook reactions, including people who are not admins and not fans of your page.
The risk for marketers is that these updated reactions could also reduce Facebook engagement or data context because people are more likely to press a button instead of actually explaining themselves with written responses. When fans are leaving comments on your posts, that additional information could prove extremely helpful for feedback purposes. Social media marketers will need to apply their analytical skills to the new reactions and measure their relevance.
However, the advantage of this as a marketer is that these insights can be useful for competitor research as they allow you the opportunity to get a good feel for how people are reacting to specific types of content. Advertisers will now be fed with valuable new data about consumer preferences and trends.
source ©socialmediatoday
image ©thedrum