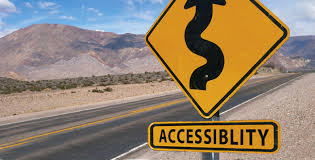 2015 is the year, 15 years into the new millennium and look where we are today. Digital is the way to go in today's world where everything is available at a click of a button.
We are more likely to ask if the location we heading to has wifi instead of asking, "Do they sell good coffee" – Often determining if we would go there or not. It once again shows how hungry people are for access to information.
The invention of applications never existed a few years back. I remember my high school principle addressing my graduate year by saying that many of you will become doctors, engineers but most of you will go into new careers that don't even exist and today I'm involved in that industry and creating media for application design and development. It's such a weird reality to be honest.
With the digital age moving at lightning speeds we find the need to want more and also to access information at quicker speed. With online community's being created like Facebook or even gaming which has now become reliant on the internet in order for gamers to feel the whole experience of the game, there is growing need for online growth.
We no longer live in an era where all we see is the trees and plants or the faces of loved ones but more of an era where a constant bright light is shined in our faces and our reality is through our mobile devices.
I was listening to 5fm on my way to work and they wanted to know how much paper is needed to print every page that exists on the internet. I forgot the value but it's in the billions and nearly 20 generations after me will see the entire internet been printed.
Online accessibility has made various other parts of our life easily accessible. It's likely to assume that with the aid of technology a digital imprint of ourselves will exist in a world created by man if not already.