Many are confused as to when and where to use the social media tags, and as a result its used interchangeably. By doing this, one reduces the effectiveness of achieving the purpose of these tags on social media conversations.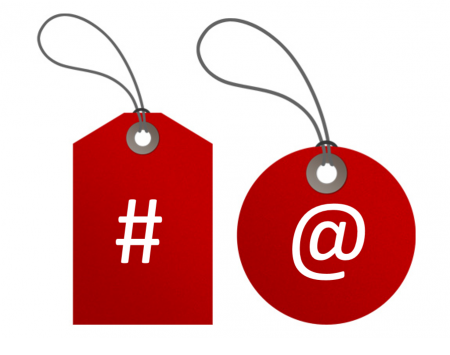 Twitter being the father of the hashtags has open the floodgates for other social media sites to make use of this very effective communication symbol. So why the confusion between # tags and @ tags? Its simple to understand when and where to use them. When updating your social media feeds and you referring to a person(s) or a topic(s), use the @ tag. When communicating about a specific topic(s) use # tags.
Lets explain this in a bit more detail. When using @ tags (@SarahAdams), this signifies that you including someone in a conversation and want them to get involved in the discussion, or giving them an indication about something that might interest them. Using # tags indicates that you want to get involved in a larger and trending conversation or topic, examples – engaging in a digital marketing topic (#DigitalMarketing) or if you attending an event at the CTICC in Cape Town (#DesignIndaba). Finally, you may use both tags when speaking about someone/group and a particular topic, example – @topshop collaborates with UK top model @CaraDelevingne for their Spring/Summer 2016 Campaign #Topshop #CaraDelevinge.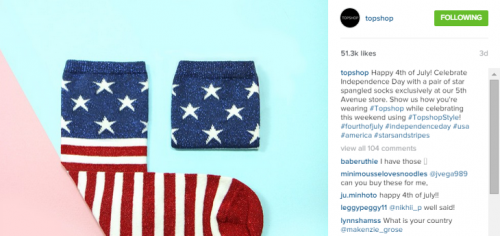 Which social media platforms may I use # tags or @ tags, or both to communicate effectively?
– Facebook – allowed to use both # tags and @ tags in comments, sharing and updating statuses.
– Twitter – allowed to use both # tags and @ tags when tweeting, quoting and direct messaging.
– Instagram – allowed to use both # tags and @ tags when sharing images, commenting and reposting.
– Pinterest – allowed to use @ tags to tag other Pinners or commenting. Allowed to use # tags, however they are not very useful due to platform limitations.
– Google+ – allowed to use both # tags and @ tags for updates and commenting, alternatively you using use the + symbol instead of the @ tag.
– LinkedIn – allowed to use @ tags and NOT # tags.
image:
©psdgraphics ©topshop
source:
©SocialMediaToday
Join this discussion and tell us what are your thoughts?