Video Advertising has taken a leap to the forefront of digital news, having taken over mobile, Facebook and YouTube, Google too is now thinking about how to integrate them into search. A step away from having just three lines of text, which, in an age where we strive to hold a person's attention – seems a wise move.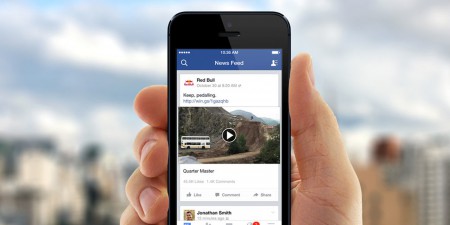 One mirrored by Social Media giant Facebook, who have recently opened up its own best-performing ad units to publishers that show Facebook's Audience Network ads to monetize their apps. These new ad formats include; auto-play video, as well as its multi-image Carousel Ads that can give deeper looks at a product or tell stories, Dynamic Product Ads that re-target users with items they've considered buying elsewhere on the web, and more traditional interstitial Click-To-Play Video Ads. Some users might find these flashy ads annoying, but at least they're well-targeted and run properly.
A study from Business Insider Intelligence recently revealed that digital video ad revenues between desktop and mobile reached just under $5 billion in 2015. A five-year growth rate of 21.9 percent is expected in this niche, totaling over $13.3 billion. Within that 21.9 percent growth, mobile video advertising revenue is projected to soar to 39.5 percent by the year 2020. With good reason. In-stream video ads, including ads that play at the start, during, and after content, yielded click-through rates that were 18x higher than banner ads (February, 2015).
Although video advertising as a whole is gaining more and more influence, mobile video advertising is clearly quickly taking over desktop video advertising in terms of importance and lucrativeness. Mobile video ad spending is growing faster than any other type of digital marketing. This year, in the US alone, advertisers will spend just under $3 billion, which represents about one-third of total digital video ad spending. It's easy to see why, with Sony having just unveiled the newest member of the Xperia family – the Z5. A phone that can capture images with a whopping 23 Megapixel Camera, and play back video with 4K quality. With mobile devices becoming more and more accessible – and at such a high standard of quality, it seems video advertising is to become the next arm of our digital arsenal.
image ©roccamedia