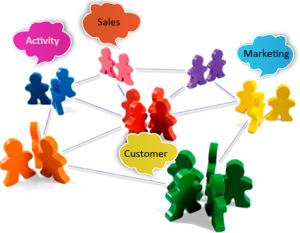 With words like marketing automation, eCRM, big data, marketing agility and actionable consumer intelligence becoming buzz words in the last couple of years, brands are questioning more and more whether they are doing enough to collect data and harness it in smart and meaningful ways. Here are some fundamental issues which you need to be taking into account in your digital marketing strategy for 2015:
Contextual Considerations
Consider just a few of the contextual issues which are facing South African marketers today – omni channel marketing, POPI's imminent enforcement and the challenge of dark marketing. The question now is how to tackle the various tasks which the changing digital and contextual environment necessitates.
Industry Opportunities
The first port of call is to consider industry specific threats and opportunities within the digital landscape and to incorporate these considerations into your marketing strategy. Different industries call for entirely different approaches to eCRM – and objectives will vary accordingly. An eCommerce business will likely focus strongly on data enrichment in order to better derive behavioral insights, whilst a start up may focus on doing the basics brilliantly with personalised follow up mails.
The move towards Brick and Click, and Full Ecommerce
In the age of brick and click retail, a unified online and offline consumer view is vital to ensure a sophisticated understanding of consumers. Is your point of sale software being used effectively to not only facilitate that particular sale, but subsequent ones (online or offline) too?
There needs to be a continual, concerted effort by your marketing team to make your communications more relevant (thanks to more and more advanced geographic segmentation and similar), invariably eliciting better results. Effective eCRM promises to drive loyalty in both the on and offline sectors when used in conjunction with drip marketing.
The Need for Transparency
There is a need for absolute transparency in an age rife with privacy issues, and understanding how data is mined and stored will ultimately result in brand trust. Be sure to not only address consumer data policies but also how your business uses cookies – i.e. do you engage in remarketing initiatives?
Big Data as Competitive Advantage
Marketing 101 dictates to never differentiate on price. You know what is a great competitive advantage? Relevant, and intelligent marketing campaigns which most accurately address your brand's needs – according to its life stage and its overarching business objectives.
For a medium whose selling point for years has been measurability, digital marketing often falls short on leveraging all of this data and there really is no excuse for this. We need to harness the power of data-driven decision-making in order to warrant eCRM efforts.
How Does It All Fit Together?
Finally, it is worthwhile to consider how the various aspects of your marketing strategy interact to achieve efficient eCRM. For example, do your marketing automation and CRM systems work together to make light work of building and maintaining consumer leads? Are your consumers details stored securely and free of duplicates? With Facebook making it more and more difficult to contact consumers, are you building opted in databases which will allow you to communicate with your consumers directly?
It really is of the utmost importance to consider all of the above sooner rather than later rather than risking falling behind the curve with one of the most sensible "trends" I have heard for a long time. It is a long term initiative which requires not only executive buy in, but also catalysts within the company who actively drive eCRM in all of their digital marketing initiatives. Due to the extent of support and education required to make it the central pillar of an organization, in my opinion – you cannot start soon enough.