Everyone 'knows' Facebook. Most of us use it every day. Advertising strategy however, is far more complex exercise altogether.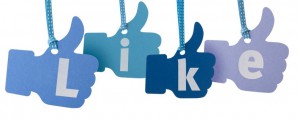 Three years ago, Like advertising was an excellent means by which to grow Likes and therefore the reach of a Facebook page. Fast forward to a Facebook EdgeRank algorithm which is ruthless to brands, with abysmal organic reach of between 4 and 6 percent if you are lucky. It's a huge pity that brands who have invested in the platform aren't reaping the rewards they should, but much like Google, these platforms need to prioritize user experience so as not to fall out of favour.
Back in March Facebook announced they would be removing likes from all inactive and fake accounts. Meaning that accounts which have been deactivated from Facebook would no longer count as a "like". Brand pages saw their like totals plummet after various deactivated accounts likes were filtered and removed.
The sheer volume of fake Facebook accounts is no doubt due to click farms – websites such as boostlikes.com which enables people to buy so-called "Like bundles". People in developing countries such as Indonesia, Nepal and the Philippines are paid $1 per 1000 clicks of the like button. Despite being highly illegal, it does continue.
So where to from here? With the real value of a Like under massive scrutiny, is there merit in continuing to invest in advertising on the platform. Well – yes and no. Facebook advertising still has merit when used by specialists who understand its pro's and con's. It seems natural that Like advertising (campaigns whose primary objective is to grow likes, characterized by their thumbs up button) decrease in popularity. The only time it remains to make sense is for a very new page needing some kind of credibility. However, if you wish to abandon all hope on Like advertising, we can help you to gain Likes as a byproduct of far more constructive initiatives.
For example, why not invest in advertisements such as Promoted Posts or Marketplace advertising which drive traffic to your website. Here, you are able to not only have a far more immersive brand experience, but also sign up to your newsletter or convert in some other way.
Regardless of which type of advertising you choose to employ though, the following best practices must always be employed.
1. Implementation of UTM tracking
UTM tracking is imperative for any advertising directing to an owned web platform, so that you can pick it up in your Google Analytics under Acquisition > Campaigns. In this way, you can attribute traffic accurately and determine which creative or copy is working best (for example).
2. Highly Targeted Advertising
Facebook has excellent targeting capabilities – from the more obvious options to target by age, gender, location and relationship status; to highly sophisticated ones such as interests, whether it's your birthday this week, database targeting, remarketing lists or using lookalike audiences.
3. AB Testing
AB testing is one of the greatest things about digital so don't be afraid to use it! Trying out multiple sets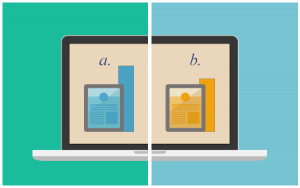 of copy and creative is the best way to work out what is working and what isn't in your advertising.
As with most things, advertising on Facebook for advertising's sake is a terrible idea. Ensure that your advertising is a priority for both you and your agency to get spot on to ensure that you get the best ROI possible for your media spend. Leverage meaningful content with a thoroughly thought through media strategy, to ensure maximum organic reach enhanced by paid reach.