When brands are launching exciting new strategies the default idea is to wait for market research to show them the results/outcome – yes, market research has always had an important role to play in shaping brand strategies, from product development and customer service through to marketing and advertising. However, it can also be seen as invaluable as well as in-depth research used at an expensive rate and slow process.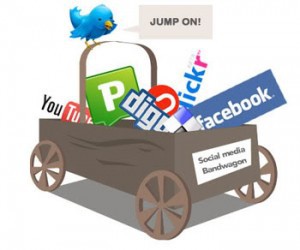 Think about this: if you're a brand and you wanted consumer feedback on an exciting advertising campaign you did back in the day, you'd usually only get it WEEKS after the campaign had closed. Or perhaps you had an operational issue in your work place i.e. a call center that was leading to agitated consumers? You may have lost a great deal of market share before the research could give you a reliable answer about why your customers are unhappy. Fortunately, social media monitoring offers a way to fill in these gaps, by giving you and your team ongoing insights into the latest improvements in your consumer landscape and competitive environment. With the right social media monitoring and tools, you can gain access to a treasure of information you could once only access through formal research.
Think of it this way – you have access to online focus groups or assessable survey samples on an ongoing basis. Of course, social media monitoring isn't a perfect substitute but it's a fantastic tool to understand your consumers and the way forward for future strategies. Let's be honest, you can't easily gather a truly random and representative sample of your customers when conducting research across social media. HOWEVER… it does offer a number of advantages that supplement your spending on some forms of research and that can replace other forms of market research with a cheaper alternative. Here are a few examples of how you can use social media to benefit your market research.
Gather competitive intelligence
If you're dying to know more about your rivals, then think of social media as a window into their business. Listen to the consumer buzz to understand what people like and dislike about your competitors. How does that compare to your strengths and weaknesses? Take it a step further and watch the content your competitors post online as well as their interactions with their customers. Doing this can produce many insights into their customer experience and how they're positioning themselves in the market.
Social listening tools can bring forward interesting insights into the performance of your marketing and advertising campaigns, and in turn can increase the accountability of your teams. You can get some deep quantitative data – are people talking about the campaign? How much of the conversation has a positive or negative nature – as well as do the conversations show that people are taking the right message from your adverts? Do they understand what you're trying to get across? This can help you measure whether you're getting the ROI for which you are aiming for.
Listen/hear the voice of your consumers
Social media conversation can be a cherished source of information about what consumers truly think about your brand as well as what they really want and need from you. The real benefit is that you're hearing about the market from your consumer's point of view, rather than framing your questions in your corporate language. What is also interesting is you get to hear what customers talk about and what really matters to them. How is the wider social and economic landscape affecting them? The answers are often things marketers haven't thought of – because we're often so internally focused – reason being that market research so often asks the wrong questions. There is a skill and a talent to getting this right – you need to know what to listen for and configure your tools accordingly.